L同学
| 背景 | 录取结果 |
| --- | --- |
| UCLA | Harvard - Health Data Science / Columbia - Statistics / UPenn - Data Science |
Z同学
| 背景 | 录取结果 |
| --- | --- |
| Wesleyan | Stanford - Education Data Science / Georgia Tech - Analytics |
L同学
| 背景 | 录取结果 |
| --- | --- |
| UT | CMU - Electrical and Computer Engineering / Columbia - Electrical Engineering / Duke - Electrical and Computer Engineering / UPenn - Systems Engineering / Cornell - ECE $20,000奖学金 |
W同学
| 背景 | 录取结果 |
| --- | --- |
| 南开大学 | UCLA - Quantitative Economics / NYU - Financial Engineering $4,000奖学金 |
L同学
| 背景 | 录取结果 |
| --- | --- |
| Brandeis | Columbia - Human Nutrition / USC - MPH / NYU - MPH |
C同学
| 背景 | 录取结果 |
| --- | --- |
| SU | CMU - Information Systems Management / Cornell - Systems Engineering / USC - Operations Research |
J同学
| 背景 | 录取结果 |
| --- | --- |
| NWU | Columbia - International Affairs / NWU - Integrated Marketing Communications / UChicago - Public Policy |
W同学
| 背景 | 录取结果 |
| --- | --- |
| 昆山杜克 | Columbia - Earth and Environmental Engineering / Duke - Environmental Engineering / UPenn - Environmental Studies |
L同学
| 背景 | 录取结果 |
| --- | --- |
| BU | UChicago - Digital Studies $12,000奖学金 / USC - Digital Social Media / NWU - Communication / NYU - Integrated Marketing |
H同学
| 背景 | 录取结果 |
| --- | --- |
| 中国农业大学 | Dartmouth - Engineering Management / Columbia - Applied Analytics / Cornell - Systems Engineering |
S同学
| 背景 | 录取结果 |
| --- | --- |
| USC | Yale - Asset Management / Duke - Management Studies |
L同学
| 背景 | 录取结果 |
| --- | --- |
| UW | Emory - Computer Science 50%学费减免 / USC - Computer Science / UChicago - Computer Science / WUSTL - Computer Science / UMich - Computer Science |
M同学
| 背景 | 录取结果 |
| --- | --- |
| 北师浸港大 | Columbia - Developmental Psychology / UMich - Social Work / NYU - Social Work |
Z同学
| 背景 | 录取结果 |
| --- | --- |
| UCI | CMU - Software Engineering / USC - Computer Science / UC Berkeley - Electrical Engineering & Computer Sciences / UCSD - Computer Science and Engineering |
Y同学
| 背景 | 录取结果 |
| --- | --- |
| Rutgers | Emory - Public Health / Tufts - Public Health / NYU - Public Health / WUSTL - Public Health |
Z同学
| 背景 | 录取结果 |
| --- | --- |
| UCBerkeley | Brown - PRIME / Cornell - Systems Engineering |
W同学
| 背景 | 录取结果 |
| --- | --- |
| 南开大学 | UCLA - Quantitative Economics / Rochester - Business Analytics / USC - Analytics |
S同学
| 背景 | 录取结果 |
| --- | --- |
| UCI | Yale - Asset Management / Cornell - MPS in Management / Duke - Management Studies / JHU - Finance / USC - Finance |
L同学
| 背景 | 录取结果 |
| --- | --- |
| Baylor | NEU - Project Management / BU - Project Management |
Z同学
| 背景 | 录取结果 |
| --- | --- |
| 港中深 | NWU - Project Management / UCLA - Quantitative Economics / JHU - Business Analytics and Risk Management |
L同学
| 背景 | 录取结果 |
| --- | --- |
| PSU | NWU - Integrated Marketing Communications / UPenn - Intercultural Communication / USC - Communication Management |
T同学
| 背景 | 录取结果 |
| --- | --- |
| NYU | Columbia - Operations Research / JHU - Applied Mathematics and Statistics |
H同学
| 背景 | 录取结果 |
| --- | --- |
| UBC | Stanford - Management Science and Engineering |
W同学
| 背景 | 录取结果 |
| --- | --- |
| UCLA | Yale - Biostatistics / Columbia - Data Science / Duke - Statistical Science |
Y同学
| 背景 | 录取结果 |
| --- | --- |
| UWaterloo | CMU - Information Security / Brown - Cybersecurity / NYU - Cybersecurity / WUTSL - Cybersecurity Engineering |
Y同学
| 背景 | 录取结果 |
| --- | --- |
| 武汉大学 | Columbia - Museum Anthropology / UChicago - MAPH |
T同学
| 背景 | 录取结果 |
| --- | --- |
| UW-Madison | CMU - Computer Science / USC - Computer Science / Tufts - Data Science |
T同学
| 背景 | 录取结果 |
| --- | --- |
| OSU | JHU - MPH 75%学费减免奖学金 / Tufts - MPH / Cornell - MPH |
X同学
| 背景 | 录取结果 |
| --- | --- |
| UCSD | Columbia - Data Science / Rice - Data Science / USC - Analytics |
S同学
| 背景 | 录取结果 |
| --- | --- |
| UW-Madison | Harvard - Human Development and Education / UPenn - Education of Counseling and Mental Health Services / NYU - Mental Health and Wellness / Columbia - Social Work |
Z同学
| 背景 | 录取结果 |
| --- | --- |
| 天津大学 | Tufts - Civil Environmental Engineering / NYU - Environmental Engineering |
Z同学
| 背景 | 录取结果 |
| --- | --- |
| PSU | Columbia - Management Science and Engineering / UPenn - Systems Engineering / Cornell - System Engineering / WUSTL - Information Systems Management |
S同学
| 背景 | 录取结果 |
| --- | --- |
| McGill | Cornell - Public Health / NYU - Public Health / WUSTL - Public Health |
J同学
| 背景 | 录取结果 |
| --- | --- |
| UCI | UChicago - MPP / Brown - MPA / JHU - International Relations / USC - MPP |
W同学
| 背景 | 录取结果 |
| --- | --- |
| 北师浸港大 | NYU - Applied Urban Science and Informatics / BU - City Planning / Tufts - Environmental and Water Resources Engineering |
W同学
| 背景 | 录取结果 |
| --- | --- |
| UT | Brown - Biostatistics 25%学费减免 / WUSTL - Data Analytics and Statistics / UMich - Biostatistics / NYU - Mathematics |
T同学
| 背景 | 录取结果 |
| --- | --- |
| UCI | Columbia - Applied Analytics / Duke - Engineering Management / WFU - Business Analytics / Cornell - Systems Engineering |
Q同学
| 背景 | 录取结果 |
| --- | --- |
| UCSD | Vanderbilt - English Language Learners |
C同学
| 背景 | 录取结果 |
| --- | --- |
| 港中深 | USC - Financial Engineering |
S同学
| 背景 | 录取结果 |
| --- | --- |
| UCI | UCLA - Data Science / UMich - Industrial and Operations Engineering / USC - Analytics |
L同学
| 背景 | 录取结果 |
| --- | --- |
| UCLA | Harvard - International Education Policy / UPenn - Education Policy / Cornell - MPA |
C同学
| 背景 | 录取结果 |
| --- | --- |
| Pitt | Columbia - Applied Statistics / NEU - Finance |
G同学
| 背景 | 录取结果 |
| --- | --- |
| 天津理工大学 | JHU - MHS in Epidemiology |
Q同学
| 背景 | 录取结果 |
| --- | --- |
| UCI | UCLA - Applied Chemical Sciences / UW - Applied Chemical Science and Technology |
L同学
| 背景 | 录取结果 |
| --- | --- |
| UCSD | Harvard - Mind, Brain and Education / Columbia - Cognitive Science / UPenn - ISHD $10,000奖学金 / UC Los Angeles - Human Development and Psychology / NYU - TESOL |
X同学
| 背景 | 录取结果 |
| --- | --- |
| BU | USC - Marketing / USC - Communication Data Science / JHU - Communication |
H同学
| 背景 | 录取结果 |
| --- | --- |
| OSU | UChicago - CS / CMU - Software Engineering / USC - CS / NYU - CS |
G同学
| 背景 | 录取结果 |
| --- | --- |
| PSU | Columbia - Instructional Technology and Media / NWU - Communication |
S同学
| 背景 | 录取结果 |
| --- | --- |
| UCI | Emory - Biostatistics / UMich - Biostatistics / NYU - Biostatistics / USC - Biostatistics / UCSD - Biostatistics |
S同学
| 背景 | 录取结果 |
| --- | --- |
| 天津外国语大学 | BU - Media Science: Marketing Communication Research / NYU - Integrated Marketing |
L同学
| 背景 | 录取结果 |
| --- | --- |
| UWaterloo | UCLA - Financial Engineering / Duke - Financial Technology / UCD - Business Analytics $7,000奖学金 / USC - Financial Engineering / UW - Computational Finance and Risk Management |
S同学
| 背景 | 录取结果 |
| --- | --- |
| Alabama | JHU - Marketing / NYU - Integrated Marketing |
Z同学
| 背景 | 录取结果 |
| --- | --- |
| UCI | Columbia - Management Science and Engineering / UPenn - Systems Engineering / WUSTL - Business Analytics $15,000奖学金 |
M同学
| 背景 | 录取结果 |
| --- | --- |
| UBC | Columbia - Developmental Psychology / Tufts - Child Study and Human Development |
W同学
| 背景 | 录取结果 |
| --- | --- |
| Rutgers | Columbia - Operations Research / Cornell - Operations Research & Industrial Engineering / UC Berkeley - IEOR / JHU - BARM |
L同学
| 背景 | 录取结果 |
| --- | --- |
| UW-Madison | BC - Philosophy / WUSTL - Human Resources Management |
H同学
| 背景 | 录取结果 |
| --- | --- |
| UCI | Stanford - Management Science and Engineering / Harvard - Data Science / UPenn - Data Science |
S同学
| 背景 | 录取结果 |
| --- | --- |
| OSU | SVA - Curatorial Practice / USC - Curatorial Practices and the Public Sphere / BU - Arts Administration / NYU - Visual Arts Administration |
C同学
| 背景 | 录取结果 |
| --- | --- |
| UCSD | CMU - MBA / USC - MBA |
Z同学
| 背景 | 录取结果 |
| --- | --- |
| UCI | Columbia - Economics and Education / NYU - International Education / USC - Postsecondary Administration and Student Affairs |
K同学
| 背景 | 录取结果 |
| --- | --- |
| 天津财经大学 | USC - Financial Engineering / NYU - Management of Technology |
F同学
| 背景 | 录取结果 |
| --- | --- |
| UConn | UChicago - Analytics |
X同学
| 背景 | 录取结果 |
| --- | --- |
| PSU | NYU - Financial Engineering / USC - Financial Engineering |
Y同学
| 背景 | 录取结果 |
| --- | --- |
| UCSD | Harvard - Biomedical Informatics / JHU - Biostatistics / Emory - Computer Science / UMich - Biostatistics / Duke - Biostatistics / GU - Biostatistics |
Z同学
| 背景 | 录取结果 |
| --- | --- |
| UCI | NYU Stern - Accounting / Cornell - MPS Management Accounting / UMich - Accounting / USC - Accounting $12,000奖学金 / WUTSTL - Accounting / Fordham - Professional Accounting $20,000奖学金 / BC - Accounting |
W同学
| 背景 | 录取结果 |
| --- | --- |
| Brandeis | Emory - Computer Science / Brandeis - Computer Science / BU - Computer Science |
L同学
| 背景 | 录取结果 |
| --- | --- |
| UBC | Harvard - Education Policy and Analysis |
S同学
| 背景 | 录取结果 |
| --- | --- |
| UT | NYU - Data Science / Columbia - Statistics |
D同学
| 背景 | 录取结果 |
| --- | --- |
| UCSD | Stanford - Computer Science |
G同学
| 背景 | 录取结果 |
| --- | --- |
| 中国人民大学 | USC - Applied Economics / UCSB - Technology Management |
L同学
| 背景 | 录取结果 |
| --- | --- |
| UCR | JHU - Data Science / UCLA - Data Science / Duke - Data Science & Analytics / UChicago - Computer Science |
Y同学
| 背景 | 录取结果 |
| --- | --- |
| UIUC | CMU - Information System Management / Columbia - Management Science and Engineering / USC - Business Analytics |
Z同学
| 背景 | 录取结果 |
| --- | --- |
| PSU | Pratt - Information Experience Design $22.000奖学金 |
T同学
| 背景 | 录取结果 |
| --- | --- |
| UCI | USC - East Asian Area Studies |
G同学
| 背景 | 录取结果 |
| --- | --- |
| UCSD | Dartmouth - MPH / USC - Drug Development / NYU - MPH |
L同学
| 背景 | 录取结果 |
| --- | --- |
| UCI | Columbia - Computer Engineering / Duke - ECE / Brown - ECE / WUSTL - CE / NYU - CE $8,000奖学金 |
T同学
| 背景 | 录取结果 |
| --- | --- |
| 西交利物浦 | Columbia - Applied Analytics / WUSTL - Business Analytics |
S同学
| 背景 | 录取结果 |
| --- | --- |
| Melbourne | UCL - Behavior Change / LSE - Psychology of Economic Life |
L同学
| 背景 | 录取结果 |
| --- | --- |
| UT | ETH - Electrical Engineering and Information Technology |
M同学
| 背景 | 录取结果 |
| --- | --- |
| 天津大学 | UCL - Social Research Methods |
H同学
| 背景 | 录取结果 |
| --- | --- |
| UT | IC - Strategic Marketing / UCL - Management |
L同学
| 背景 | 录取结果 |
| --- | --- |
| Bristol | Edinburgh - Public Policy / Glasgow - Brain Science / Manchester - Innovation Management and Entrepreneurship |
Z同学
| 背景 | 录取结果 |
| --- | --- |
| 北京外国语大学 | LSE - Media and Communications / Durham - Intercultural Communication |
T同学
| 背景 | 录取结果 |
| --- | --- |
| Birmingham | Cambridge - Education |
C同学
| 背景 | 录取结果 |
| --- | --- |
| 天津商业大学 | Leeds - Management / York - Management |
D同学
| 背景 | 录取结果 |
| --- | --- |
| UCSD | ETH - Computer Science / EPFL - Computer Science |
Y同学
| 背景 | 录取结果 |
| --- | --- |
| 北师港浸大 | Lancaster - Developmental Psychology |
Z同学
| 背景 | 录取结果 |
| --- | --- |
| UCI | UCL - Global Healthcare Management |
Z同学
| 背景 | 录取结果 |
| --- | --- |
| 澳门科技大学 | UCL - LLM Company Law / KCL - LLM International Business Law |
W同学
| 背景 | 录取结果 |
| --- | --- |
| ACCD | UCL - Material and Visual Culture |
H同学
| 背景 | 录取结果 |
| --- | --- |
| Alberta | Manchester - Environmental Impact Assessment and Management / Glasgow - Environmental and Sustainable Development |
H同学
| 背景 | 录取结果 |
| --- | --- |
| PSU | Edinburgh - Film, Exhibition and Curation |
W同学
| 背景 | 录取结果 |
| --- | --- |
| 河北工业大学 | Edinburgh - Human Resource Management |
W同学
| 背景 | 录取结果 |
| --- | --- |
| UWaterloo | IC - Risk Management and Financial Engineering |
W同学
| 背景 | 录取结果 |
| --- | --- |
| 南方科技大学 | UCL - Biochemical Engineering / KCL - Microbiome in Health & Disease / Glasgow - BioInformatics |
L同学
| 背景 | 录取结果 |
| --- | --- |
| UCL | Oxford - Economics |
H同学
| 背景 | 录取结果 |
| --- | --- |
| 澳门科技大学 | Durham - Finance |
W同学
| 背景 | 录取结果 |
| --- | --- |
| Southampton | LSE - International Health Policy / Manchester - Economics |
Z同学
| 背景 | 录取结果 |
| --- | --- |
| 北师港浸大 | UCL - Intercultural Communication |
Y同学
| 背景 | 录取结果 |
| --- | --- |
| BU | UCL - Management |
P同学
| 背景 | 录取结果 |
| --- | --- |
| UCI | LSE and USC - Global Media and Communications |
W同学
| 背景 | 录取结果 |
| --- | --- |
| 北师港浸大 | UCL - Statistics |
W同学
| 背景 | 录取结果 |
| --- | --- |
| USC | Oxford - Statistical Science |
L同学
| 背景 | 录取结果 |
| --- | --- |
| Bristol | KCL - Digital Economics |
Y同学
| 背景 | 录取结果 |
| --- | --- |
| 南开大学 | Glasgow - Museum Studies |
W同学
| 背景 | 录取结果 |
| --- | --- |
| UBC | LSE - International Relations |
L同学
| 背景 | 录取结果 |
| --- | --- |
| SU | LSE - Public Policy and Administration |
D同学
| 背景 | 录取结果 |
| --- | --- |
| Rutgers | Westminster - Marketing Communication / Southampton - Digital Marketing |
W同学
| 背景 | 录取结果 |
| --- | --- |
| 南京信息工程大学 | Manchester - Educational Leadership / York - Global Marketing |
S同学
| 背景 | 录取结果 |
| --- | --- |
| UWaterloo | IC - Econ and Strategy for Business |
J同学
| 背景 | 录取结果 |
| --- | --- |
| PSU | Bristol - Economics and Finance |
H同学
| 背景 | 录取结果 |
| --- | --- |
| 南开大学 | Glasgow - Finance and Management |
W同学
| 背景 | 录取结果 |
| --- | --- |
| UBC | LSE - Management and Strategy |
J同学
| 背景 | 录取结果 |
| --- | --- |
| Birmingham | Warwick - Education |
W同学
| 背景 | 录取结果 |
| --- | --- |
| 台湾淡江大学 | Edinburgh - Statistics with Data Science |
S同学
| 背景 | 录取结果 |
| --- | --- |
| LSE | Cambridge - Finance and Economics |
C同学
| 背景 | 录取结果 |
| --- | --- |
| Manitoba | KCL - Finance Analytics |
S同学
| 背景 | 录取结果 |
| --- | --- |
| UCI | KCL - Emerging Economies and International Development / Glasgow - Economics, Banking & Finance |
T同学
| 背景 | 录取结果 |
| --- | --- |
| Emory | Cambridge - Economics |
C同学
| 背景 | 录取结果 |
| --- | --- |
| 港中深 | EPFL - Materials Science and Engineering / UCL - Advanced Materials Science / IC - Advanced Materials Science and Engineering |
X同学
| 背景 | 录取结果 |
| --- | --- |
| UT | Sheffield - Digital Media and Society / Southampton - Global Media Management / Leeds - Media Industries |
Z同学
| 背景 | 录取结果 |
| --- | --- |
| Ryerson | Western - International Business |
C同学
| 背景 | 录取结果 |
| --- | --- |
| UT | Warwick - Statistics / Glasgow - Statistics |
Z同学
| 背景 | 录取结果 |
| --- | --- |
| 中央财经 | QMUL - Behavioral Finance |
W同学
| 背景 | 录取结果 |
| --- | --- |
| Victoria | UCL - Art History |
C同学
| 背景 | 录取结果 |
| --- | --- |
| UT | Glasgow - Economics, Banking & Finance |
J同学
| 背景 | 录取结果 |
| --- | --- |
| Pitt | KCL - Finance Analytics / IC - Finance |
J同学
| 背景 | 录取结果 |
| --- | --- |
| 南开大学 | LSE - Public Administration |
X同学
| 背景 | 录取结果 |
| --- | --- |
| UT | Southampton - Finance and Economics |
C同学
| 背景 | 录取结果 |
| --- | --- |
| MSU | LSE - Economics History / UCL - Business Analytics |
Y同学
| 背景 | 录取结果 |
| --- | --- |
| UMiami | Warwick - Mathematical Finance |
Q同学
| 背景 | 录取结果 |
| --- | --- |
| 西南科技大学 | Southampton - Marketing Management |
C同学
| 背景 | 录取结果 |
| --- | --- |
| UWaterloo | UWaterloo - Quantitative Finance / UT - Financial Economics $8,000奖学金 |
L同学
| 背景 | 录取结果 |
| --- | --- |
| UT | UT - Management Analytics / UBC - Business Analytics |
C同学
| 背景 | 录取结果 |
| --- | --- |
| McGill | UBC - Electrical and Computer Engineering / McGill - Computer Engineering / UWaterloo - Electrical & Computer Engineering |
L同学
| 背景 | 录取结果 |
| --- | --- |
| UBC | UT - Developmental Psychology and Education |
W同学
| 背景 | 录取结果 |
| --- | --- |
| MSU | USYD - Finance |
C同学
| 背景 | 录取结果 |
| --- | --- |
| UBC | UT - Global Affairs |
Y同学
| 背景 | 录取结果 |
| --- | --- |
| Marquette | Melbourne - Finance |
Q同学
| 背景 | 录取结果 |
| --- | --- |
| UT | UT - Industrial Relations and Human Resources |
Z同学
| 背景 | 录取结果 |
| --- | --- |
| UCI | UNSW - Business Analytics |
L同学
| 背景 | 录取结果 |
| --- | --- |
| Calgary | Queensland - Public Health |
T同学
| 背景 | 录取结果 |
| --- | --- |
| McGill | UT - Management Analytics |
Z同学
| 背景 | 录取结果 |
| --- | --- |
| 四川大学 | Queensland - Applied Linguistics |
T同学
| 背景 | 录取结果 |
| --- | --- |
| UT | UT - Developmental Psychology and Education |
G同学
| 背景 | 录取结果 |
| --- | --- |
| UCD | UWaterloo - Management Sciences |
Y同学
| 背景 | 录取结果 |
| --- | --- |
| Ontario Tech | UT - Information |
S同学
| 背景 | 录取结果 |
| --- | --- |
| UBC | UBC - Business Analytics |
W同学
| 背景 | 录取结果 |
| --- | --- |
| UCI | Queensland - Business / QMUL - Banking and Finance |
C同学
| 背景 | 录取结果 |
| --- | --- |
| 西南财经 | USYD - Commerce |
W同学
| 背景 | 录取结果 |
| --- | --- |
| AC | The University of British Columbia |
C同学
| 背景 | 录取结果 |
| --- | --- |
| UBC | UT - Global Mental Health Counseling Psychology |
W同学
| 背景 | 录取结果 |
| --- | --- |
| UCI | UBC - Management / UT - Management and Professional Accounting / UT - Information |
Y同学
| 背景 | 录取结果 |
| --- | --- |
| UT | UT - Mathematical Finance |
Z同学
| 背景 | 录取结果 |
| --- | --- |
| SFU | UT - Social Justice and Education |
Z同学
| 背景 | 录取结果 |
| --- | --- |
| Heritage Woods | University of Toronto |
T同学
| 背景 | 录取结果 |
| --- | --- |
| UWaterloo | UT - Management Analytics |
L同学
| 背景 | 录取结果 |
| --- | --- |
| UBC | UBC - Economics |
H同学
| 背景 | 录取结果 |
| --- | --- |
| 南开大学 | USYD - Public Policy |
C同学
| 背景 | 录取结果 |
| --- | --- |
| UWaterloo | UWaterloo - Management Sciences |
L同学
| 背景 | 录取结果 |
| --- | --- |
| UT | UWaterloo - Statistics |
B同学
| 背景 | 录取结果 |
| --- | --- |
| LuHi | University of Toronto / The University of British Columbia / McMaster University |
C同学
| 背景 | 录取结果 |
| --- | --- |
| UWaterloo | UT - Financial Risk Management |
N同学
| 背景 | 录取结果 |
| --- | --- |
| UCSD | Sydney - Economic Analysis |
M同学
| 背景 | 录取结果 |
| --- | --- |
| UWaterloo | UBC - Business Analytics |
L同学
| 背景 | 录取结果 |
| --- | --- |
| Brandeis | UBC - Adult Learning and Education / McGill - Education & Society |
W同学
| 背景 | 录取结果 |
| --- | --- |
| UWaterloo | UT - Mathematical Finance |
S同学
| 背景 | 录取结果 |
| --- | --- |
| UBC | UBC - Psychology $23,725奖学金/年 |
J同学
| 背景 | 录取结果 |
| --- | --- |
| Guelph | UT - Adult Education and Community Development |
Z同学
| 背景 | 录取结果 |
| --- | --- |
| 北师港浸大 | UBC - Civil Engineering |
Z同学
| 背景 | 录取结果 |
| --- | --- |
| UBC | McGill - Biostatistics |
C同学
| 背景 | 录取结果 |
| --- | --- |
| UWaterloo | UWaterloo - Management Sciences |
G同学
| 背景 | 录取结果 |
| --- | --- |
| Brandeis | NUS - Marketing Analytics |
K同学
| 背景 | 录取结果 |
| --- | --- |
| 西交利物浦 | HKU - Business Analytics |
L同学
| 背景 | 录取结果 |
| --- | --- |
| UT | HKU - Marketing $39,000奖学金 |
L同学
| 背景 | 录取结果 |
| --- | --- |
| 北师港浸大 | NUS - Safety, Health and Environmental Technology |
C同学
| 背景 | 录取结果 |
| --- | --- |
| SU | NYU Shanghai - Data Analytics and Business Computing |
B同学
| 背景 | 录取结果 |
| --- | --- |
| MSU | NTU - Market Science |
W同学
| 背景 | 录取结果 |
| --- | --- |
| 香港树仁大学 | CUHK - Public Policy |
H同学
| 背景 | 录取结果 |
| --- | --- |
| Alberta | HKUST - Environmental Science and Management / CityU - Energy and Environment |
Q同学
| 背景 | 录取结果 |
| --- | --- |
| 天津大学 | NUS - Business Analytics |
W同学
| 背景 | 录取结果 |
| --- | --- |
| PSU | NYU Shanghai - Marketing and Retail Science |
Z同学
| 背景 | 录取结果 |
| --- | --- |
| 南开大学 | CUHK - Information Technology Management / HKUST - Information System Management $10.000港币奖学金 |
L同学
| 背景 | 录取结果 |
| --- | --- |
| UT | CityU - Urban Management |
Z同学
| 背景 | 录取结果 |
| --- | --- |
| York | HKUST - Business Analytics |
Y同学
| 背景 | 录取结果 |
| --- | --- |
| UW-Madison | NUS - Marketing Analytics and Insights / CUHK - Economics |
R同学
| 背景 | 录取结果 |
| --- | --- |
| UWaterloo | NUS - Venture Creation |
L同学
| 背景 | 录取结果 |
| --- | --- |
| 南开大学 | NTU - Finance |
Z同学
| 背景 | 录取结果 |
| --- | --- |
| UCI | HKU - Global Management |
Z同学
| 背景 | 录取结果 |
| --- | --- |
| NYU | CUHK - Global Political Economy |
C同学
| 背景 | 录取结果 |
| --- | --- |
| SFU | HKUST - Global China Studies |
M同学
| 背景 | 录取结果 |
| --- | --- |
| UWaterloo | HKU - Business Analytics |
X同学
| 背景 | 录取结果 |
| --- | --- |
| BU | NYU Shanghai - Marketing and Retail Science |
C同学
| 背景 | 录取结果 |
| --- | --- |
| OSU | HKUST - Business Analytics |
T同学
| 背景 | 录取结果 |
| --- | --- |
| 华北电力大学 | NTU - Electrical Engineering |
W同学
| 背景 | 录取结果 |
| --- | --- |
| Carleton | PolyU - Social Policy and Social Development |
L同学
| 背景 | 录取结果 |
| --- | --- |
| UConn | CUHK - Data Science |
T同学
| 背景 | 录取结果 |
| --- | --- |
| SFU | Sydney - Mathematical Sciences / Melbourne - Mathematical and Statistics |
H同学
| 背景 | 录取结果 |
| --- | --- |
| Western | Sydney - Education / Glasgow - Educational Studies / Queensland - Educational Studies |
C同学
| 背景 | 录取结果 |
| --- | --- |
| UT | HKU - Accounting / NTU - Finance |
G同学
| 背景 | 录取结果 |
| --- | --- |
| 中国人民大学 | NTU - Managerial Economics |
Y同学
| 背景 | 录取结果 |
| --- | --- |
| UW-Madison | CUHK - Economics |
D同学
| 背景 | 录取结果 |
| --- | --- |
| 西南财经大学 | PolyU - Knowledge and Technology Management |
L同学
| 背景 | 录取结果 |
| --- | --- |
| UBC | HKU - Accounting |
L同学
| 背景 | 录取结果 |
| --- | --- |
| 东南大学 | CUHK - Government and Politics |
Top30 Offer数Top30 Offer13382
累计拿到奖学金Scholarship$13.68M
美国

US


9219+
加拿大

Canada


1387+
英国

UK


2312+
港澳新等地区

Other


1225+
*
数据统计截至2022年6月22日,数据真实可查
Statistics by June. 22nd, 2022
留学服务
All Inclusive Service
我们针对每个学生的情况提供个性化方案Our success is driven by an efficient service system that effectively provides a personalized solution for each student
优势一 名校导师
Expert consulting team
清柚核心咨询顾问均来自Top30名校并拥有多年名校招生院工作经历。深度了解招生院审核流程及录取标准,熟悉不同学校学院录取偏好,充分把握申请进度。Our core education consultants all graduated from Top universities and have years of experience working in admission office, possessing a thorough understanding of the application process and acceptance criteria of admission office. Being familiar with what kinds of students each program or school is looking for, Our consultants are ready to provide the best professional advice.
1
优势二 品质文书
High-quality application essays
清柚拥有超过200位顶尖名校毕业导师。旨在为学生匹配专业最强导师并提供学术指导。超过20位外籍文书导师,帮助学生充分润色文章内容,打造美式精品文书。In partnership with more than 100 academic advisors, CheersYou aims to match each student with experts in his/her field of study, tailoring each student with most appropriate academic guidance. With more than 20 native Essay tutors providing essay reviews, we are committed to offer the highest quality essay in native style.
2
优势三 顶尖资源
Top-class resources
清柚与多家世界名校、顶尖名企达成了深度合作。为同学们提供最具含金量的实习、科研、国际志愿者等项目。全方位提高学生综合实力与竞争力。Cheersyou closely partners with world-class institutions and leading companies; we are able to provide students with the most valuable internship, research, international volunteer opportunities, giving them a comprehensive improvement in their application profiles.
3
优势四 独家系统
Unique application system
清柚独家研发优化学生申请管理信息系统,规范管理学生申请流程。学生可以随时登录清柚系统并查看申请进度,真正实现申请全程的透明度、及时性和高效性。Cheersyou invented its very own application information management system to improves efficiency and expediates application process. Using our system, students can be updated with on-going application progress at any time, thereby ensuring that the entire application process is open, efficient and up to date.
4
GRE培训
GRE Training
清柚教育旗下品牌「GRE必考题」匠心打造Crafted with care
GRE名师全程班
Live Class
12课时阅读:突破长难句 分析逻辑脉络
10课时填空:深入掌握四大题型做题秘笈
10课时数学:系统学习知识考点冲刺满分
小白出分必备 0基础高效冲刺330
GRE实战刷题班
Brush Up Class
填空:900+题 阅读:160+篇 数学:600+题
各科均标配60h视频详解
全套真题讲义 群内名师答疑
30天名师规划 拆解考场真题
GRE定制小班课
Custom Class
1v1量身定制课程方案 学习计划精确到分钟
导师+助教7*24小时监督陪伴
第一时间获取最新真题 掌握最新考试趋势
诊断个人问题定制提分计划
清柚导师团队
Let the experts take good care of your application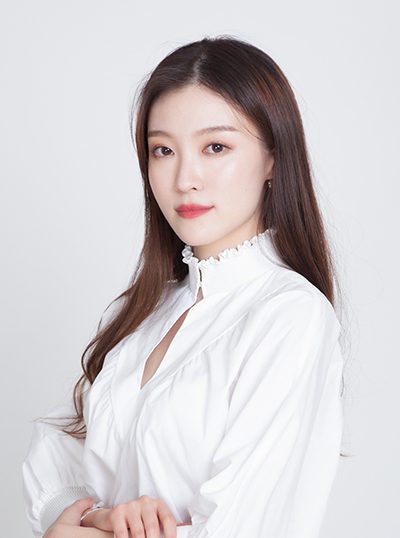 本科申请|硕士申请Application Consultant
Xiaotong Zang
宾大社会政策硕士
联合国社会事务署Upenn M.S in Social Policy
United Nations Bureau of Social Affairs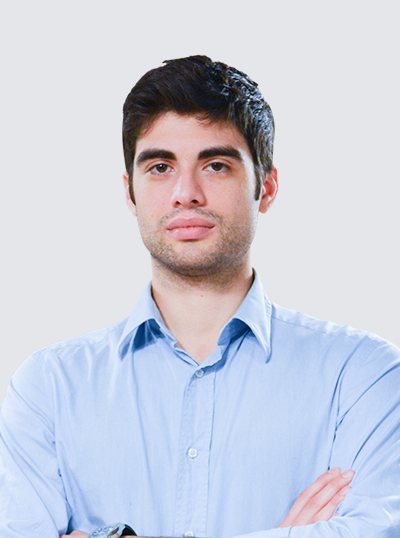 硕士申请Application Consultant
Dino S
纽约大学国际商业硕士New York University
M.S in International Business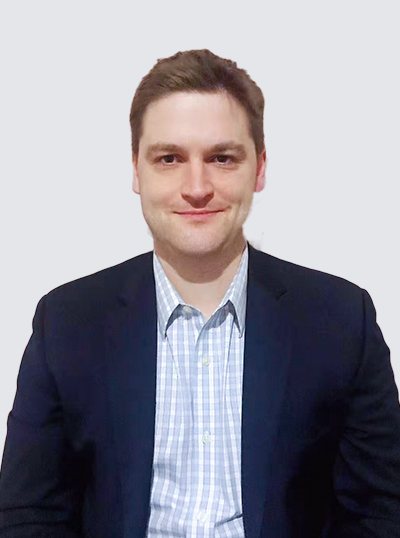 本科申请|面试指导Mock Interview
Nicholas Felt
JHU国际政策学习
从事英语教育工作7年JHU M.S in IPL
7 years of experience in Education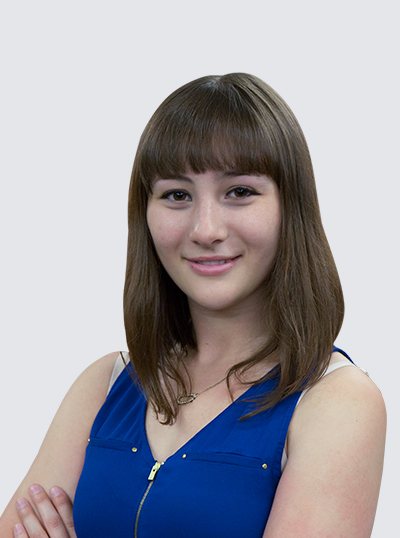 本科申请|硕士申请Application Consultant
Zoe F
纽约大学现代文学硕士New York University
M.S in Modern Literature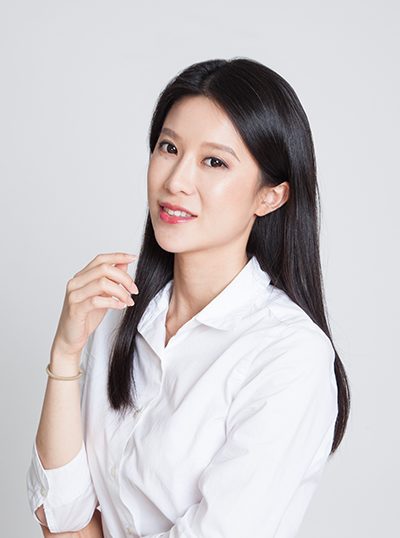 硕士申请|职涯规划Application Consultant
Jialing Liang
范德堡大学教育学硕士
前环球时报英文版记者Vanderbilt University M.S in Education
Global Times reporter
本科申请|文书编辑Application Consultant
Rachel L
纽约时报主编助理Assistant Editor
at The New York Times
本科申请|硕士申请Application Consultant
Ruihui Zhang
纽约前十高中 双语讲师New York Top 10 High School
Bilingual Teacher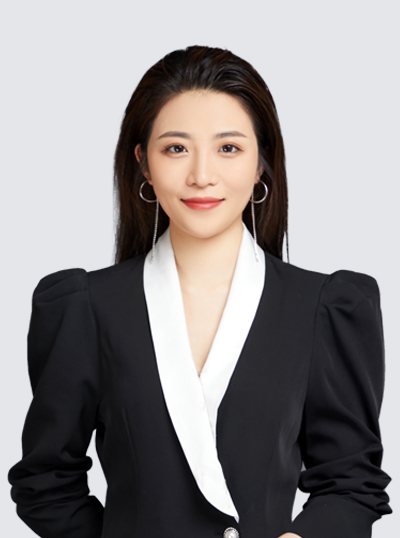 本科申请|硕士申请Application Consultant
Ivy Liu
加拿大英属哥伦比亚大学
前加拿大私立高中招生顾问The University of British Columbia
Canadian High School Admission Counselor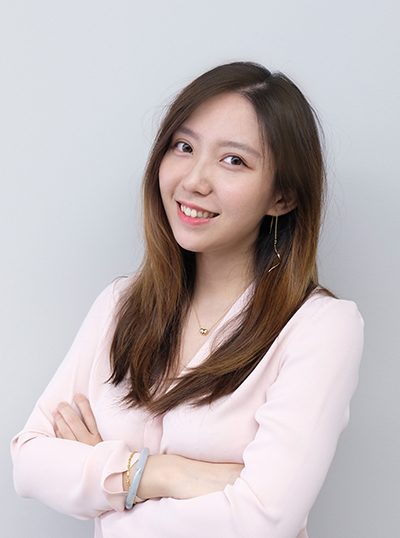 硕士申请Application Consultant
Eva Shen
哥大学习分析硕士
从事文书指导项目五年Columbia University M.S
Essay Tutor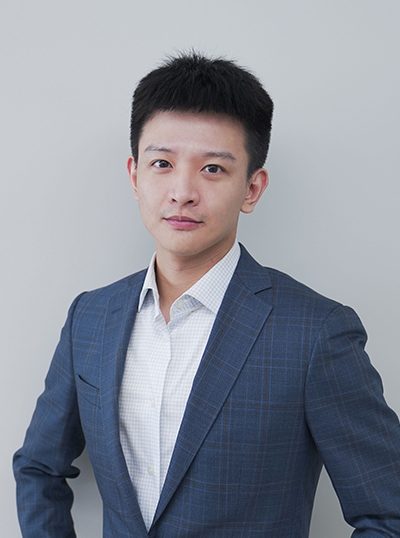 本科申请|硕士申请Application Consultant
Cheng Chen
8年GRE/GMAT讲师经验
CFA金融分析
FRM企业风险管理持证8 years of experience in GRE lecturer
CFA、FRM
本科申请|硕士申请Application Consultant
Rita Li
UCL创造性合作企业硕士
前Reed Exhibitions战略顾问UCL M.S in CCE
Reed Exhibitions Strategy Consultant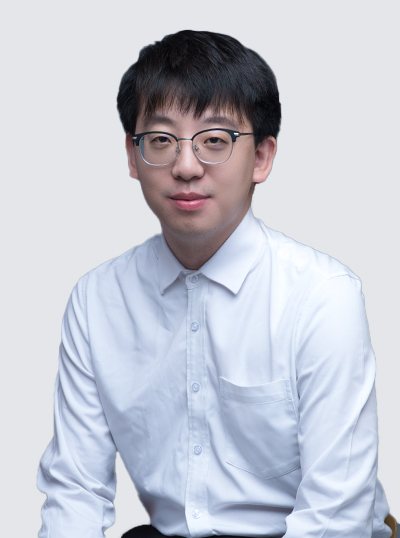 本科申请|硕士申请Application Consultant
Shane Huang
英国莱斯特大学硕士
从事留学行业七年University of Leicester
7 years of experience in consultant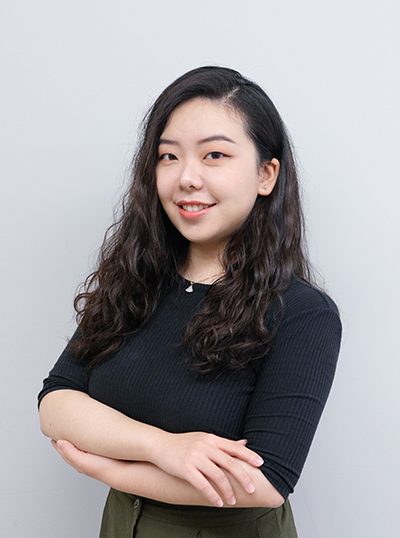 硕士申请Application Consultant
Shelly Yin
纽约大学传媒学硕士
前纽大职业发展中心
咨询助理New York University M.S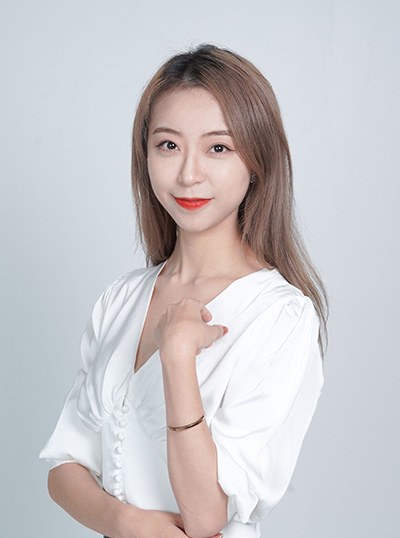 本科申请|硕士申请Application Consultant
Caroline Zhang
哥伦比亚大学硕士
哥大/宾大教育峰会组委会成员Columbia University
PCES Committee Member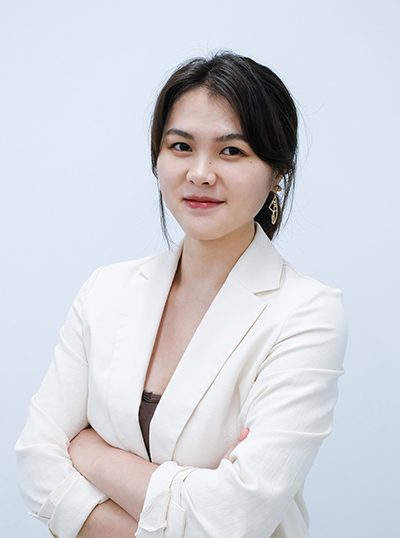 本科申请|硕士申请Application Consultant
Sara Feng
宾大教育学硕士
前宾大TESOL项目指导顾问University of Pennsylvania M.S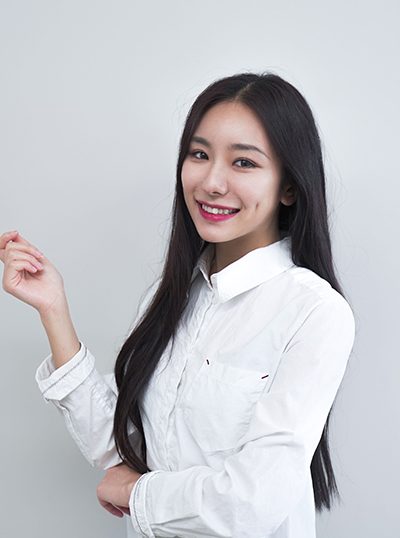 硕士申请Application Consultant
Vivi Lu
金融行业战略咨询顾问Business Strategy Consultant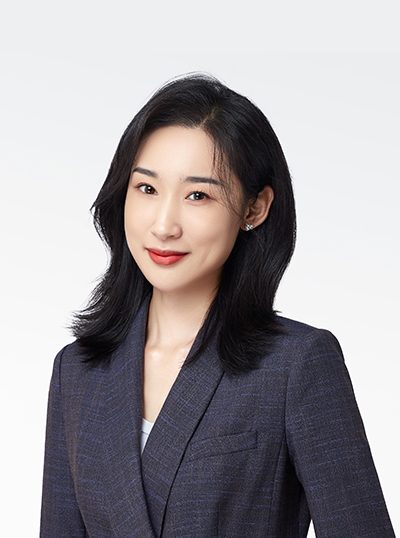 硕士申请Application Consultant
Doris Song
伦敦政治经济学院
MPALSE MPA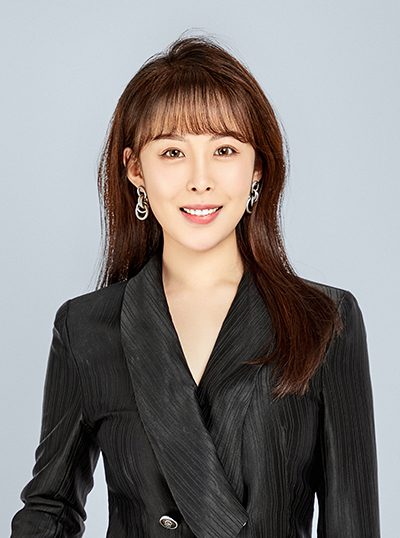 硕士申请Application Consultant
Lena Li
哥伦比亚大学
Learning AnalyticsColumbia University
Learning Analytics
硕士申请Application Consultant
Karen Lin
宾大教育学硕士University of Pennsylvania M.S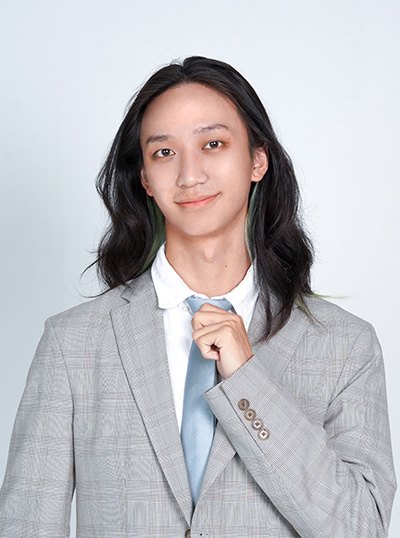 本科申请|硕士申请Application Consultant
Henry Li
哥伦比亚大学硕士Columbia University M.S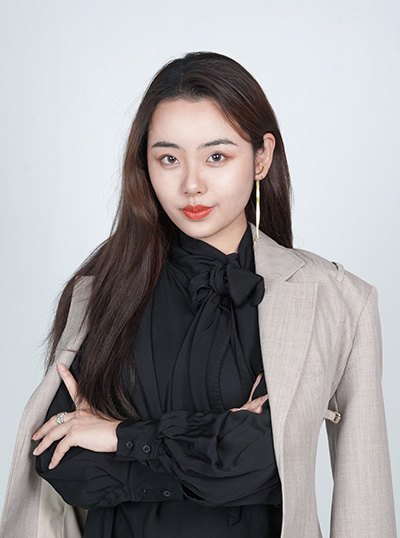 本科申请|硕士申请Application Consultant
Leona Li
哥伦比亚大学硕士
影视制作人/执导多部短片电影Columbia University M.S
Film & TV Producer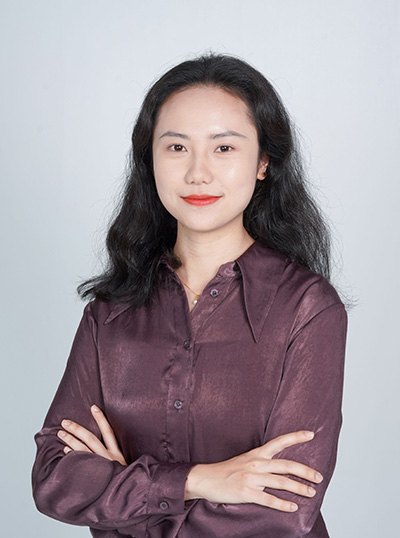 本科申请|硕士申请Application Consultant
July Zhang
哥伦比亚大学硕士
多年藤校/Top20申请经验Columbia University M.S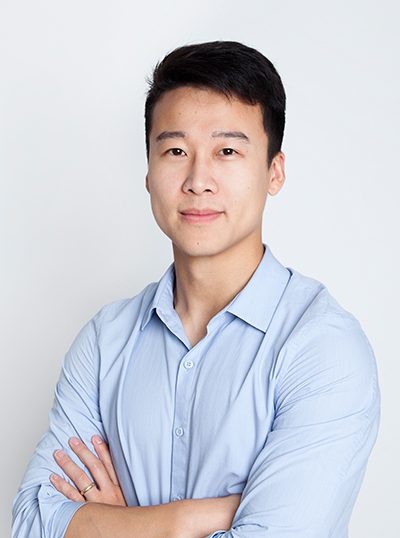 硕士申请|博士申请Application Consultant
Tony Chen
前纽约大学招生官助理Former Admission Assistant
at NYU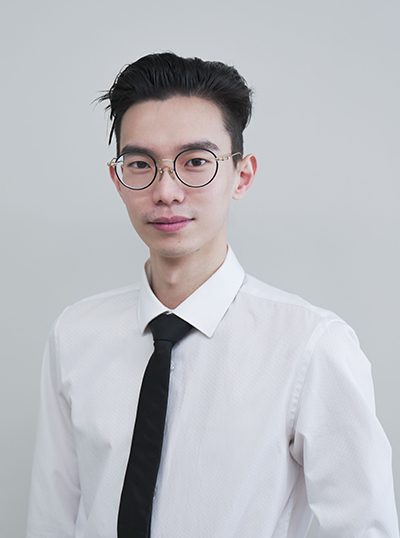 硕士申请|博士申请Application Consultant
Chris Wang
Top10美本双硕
VIP项目主管Double Masters in
Top 10 University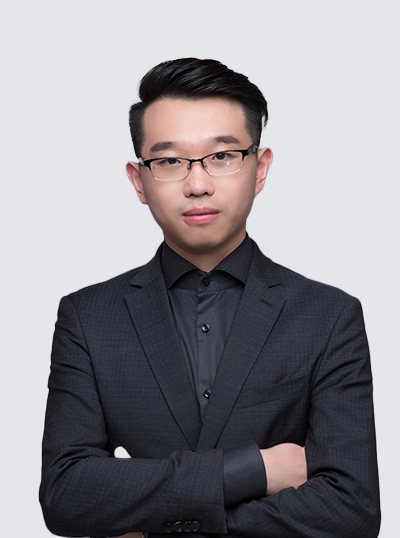 硕士申请|博士申请Application Consultant
Eric Tian
前纽约大学招生官助理Former Admission Assistant
at NYU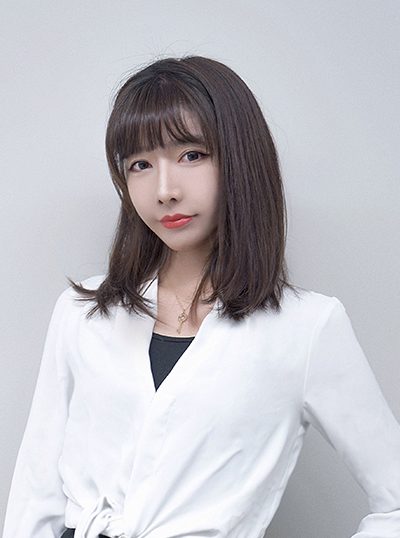 本科转学|硕士申请Application Consultant
Alyssa Chu
前美国独立券商资产配置顾问
美本转学部门主管Independent Broker-dealers Advisor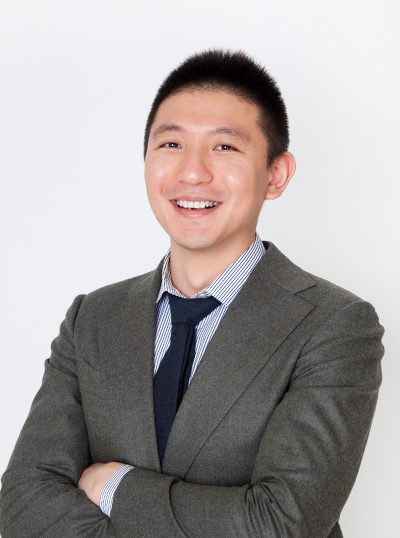 高中申请|本科申请Application Consultant
Jason Wang
前石溪大学招生官助理Former Admission Assistant
at SBU
本科申请Application Consultant
Sonia A
申请经验丰富
纽约大学社会科学专业Former Admission Assistant at NYU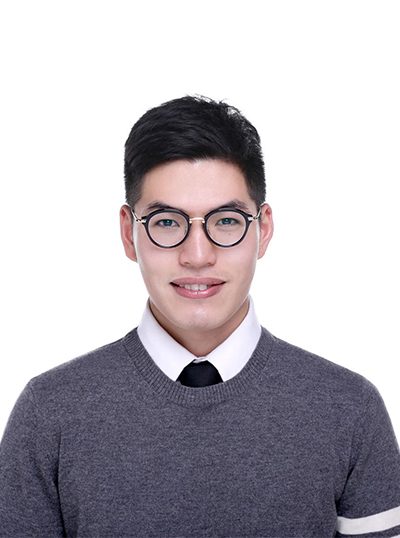 本科申请|硕士申请Application Consultant
Lucas Zhang
Top 10 金融工程硕士
前金融衍生品分析师M.S in Financial Engineering
Financial Derivatives Analyst
本科申请Application Consultant
Nicole C
本科申请经验丰富Extensive experience in application
清柚Offer榜
Our Offer
我们以学生体量大、offer数量多、同等条件下申请结果更好而闻名北美We help students to become better candidates
清柚合作伙伴
Our Partners